TDIF media partner, the Texas Tribune, will provide independent moderators Patrick Svitek and James Barragán to interview confirmed candidates.
Press Liaison will be available on site the day of TDIF.
Current press materials below, full electronic press packet and more information to come.
Texas Disability Issues Forum (TDIF)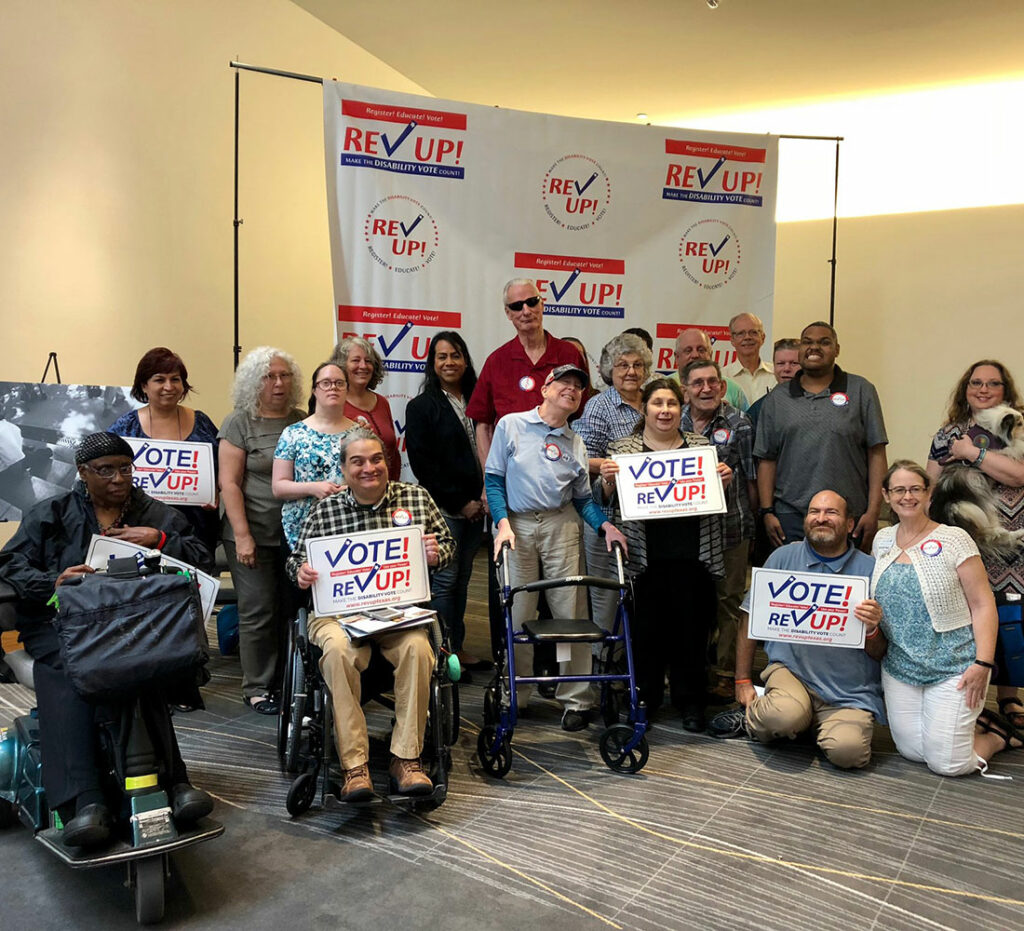 There are more than four million Texans with disabilities – from birth to advanced age. The community is much larger counting family members, friends, advocates and others. Candidates are starting to recognize the disability community as an important constituency.
To turn this growing recognition into action, a coalition of disability groups to held the first Texas Disability Issues Forum in 2014. For the first time in Texas history, major party candidates for the offices of Governor, Lt. Governor, and Attorney General were invited to a disability-focused event to address the public policy concerns of this community. Learn more about TDIF's history by clicking the button.
About TDIF Lead Organizers
About TDIF lead organizers: REV UP Texas (Register! Educate! Vote! Use your Power!) is a non-partisan, statewide coalition working to ensure and empower people with disabilities and our allies to get more involved in electoral politics. The Coalition of Texans with Disabilities (CTD) works to ensure that persons with disabilities may work, live, learn, play and participate fully in the community of their choice. TDIF a vital part of both REV UP Texas' and CTD's missions, and is a major concern for other organizers and co-hosts.